What is a Door Holder?
We use the term "Door Holder" instead of the word "volunteer." The term is borrowed from Psalm 84:10, which speaks of being a doorkeeper in the house of God:
"Better is one day in your courts than a thousand elsewhere;
I would rather be a doorkeeper in the house of my God
than dwell in the tents of the wicked." Psalm 84:10
Door Holders at Passion Conferences and Passion Camp have been on the inside and have experienced God's glory, and therefore consider it a privilege to stand on the outside and hold the doors for others to come in and experience Jesus. In fact, they would rather hold the door than be anywhere else because their heartbeat has shifted away from themselves and is set on preparing the way for others to have a powerful experience with Jesus.
At Passion, all volunteers are considered Door Holders — not just those who literally hold physical doors! From those who are serving in the background to those serving from the stage, we all share the same heartbeat to open the door for others to experience Jesus.
We are all Door Holders
At the core of being a Door Holder is faith in the One we are serving that shifts the focus off of us. It's not really about our comfort, our experience, or even us getting to be in any of the sessions. No task is too small, and no ask is too big. As Door Holders, we place others' needs and experiences above our own because we believe that God can use us as His instruments as we see students encounter Him.
That We May
Opportunities to Be a Door Holder
Door Holder Notifications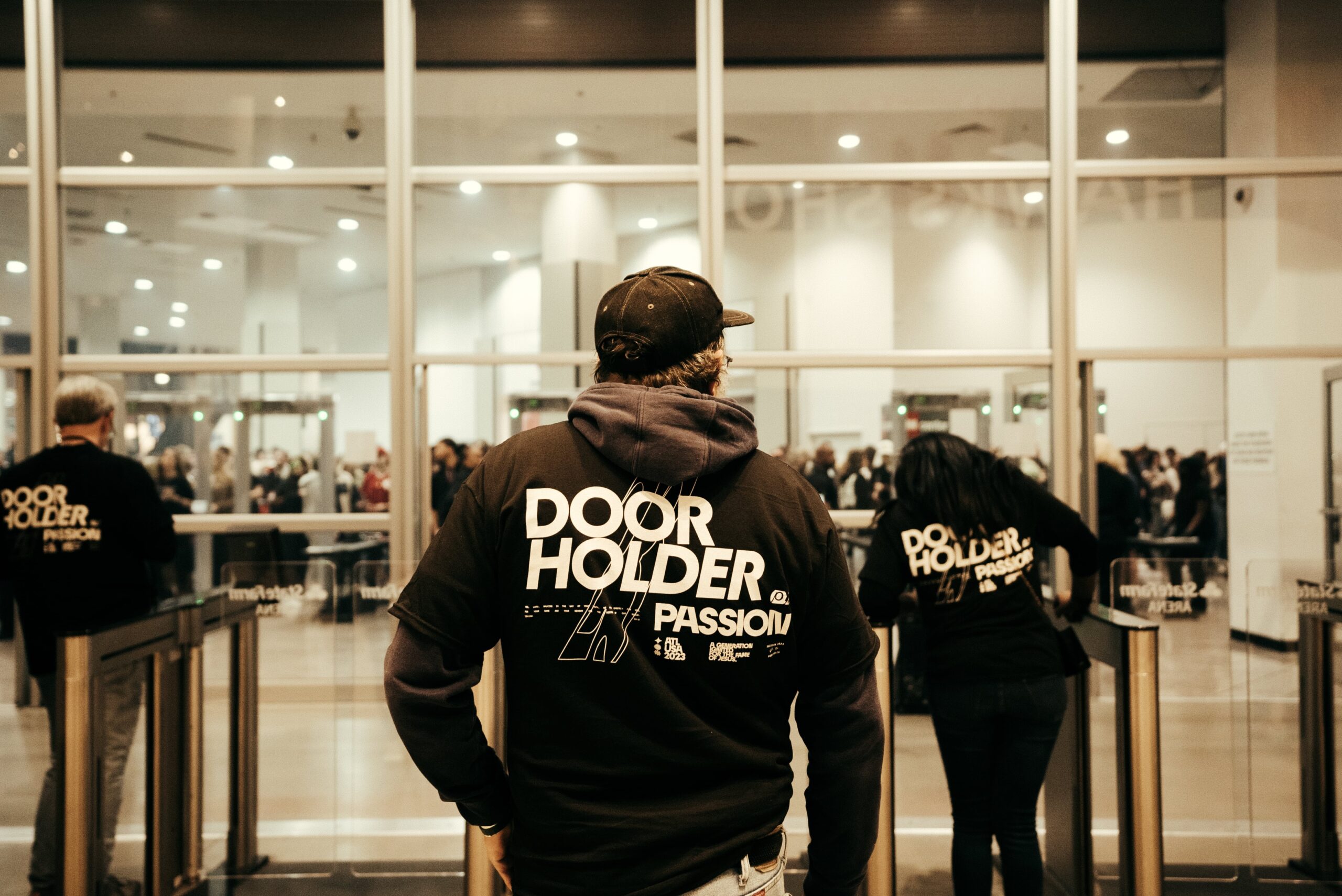 Sign up below to be notified of future Door Holder opportunities!